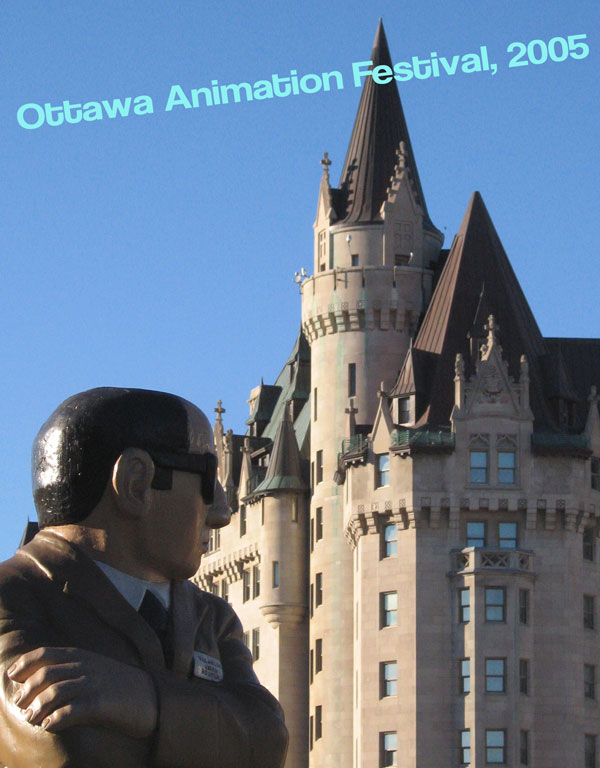 This is our photo journal: Ottawa Animation Festival 2005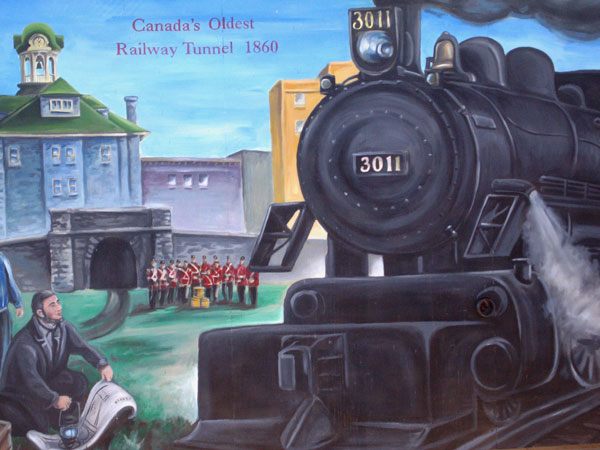 En route to Ottawa, a painted mural at the Brockville train station.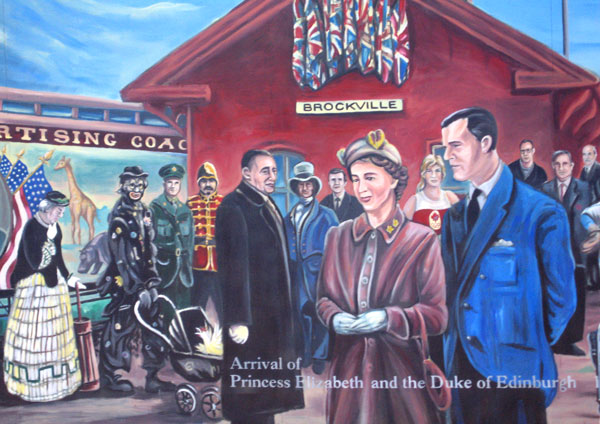 Here we are taking a break on the platform at Brockville station...Kidding!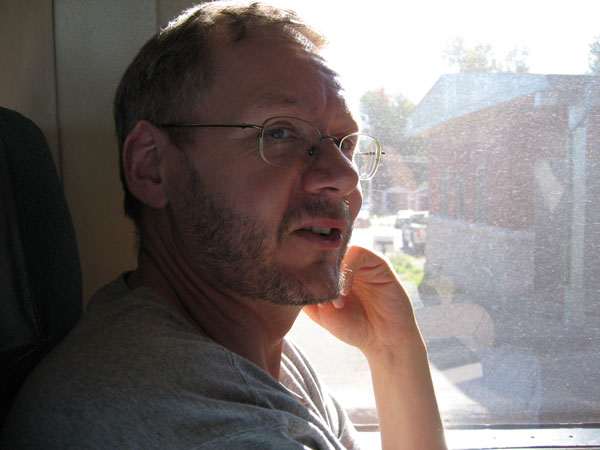 John enjoying the train trip.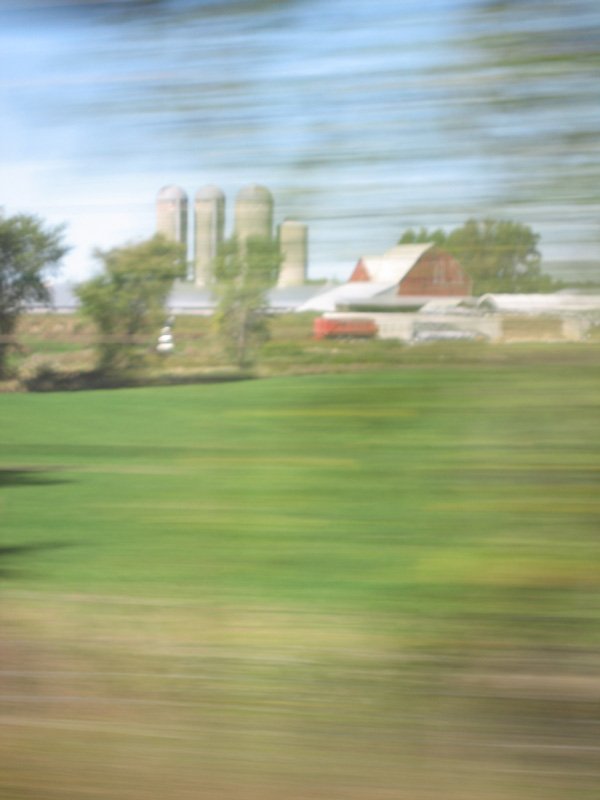 Blurry landscape out the window!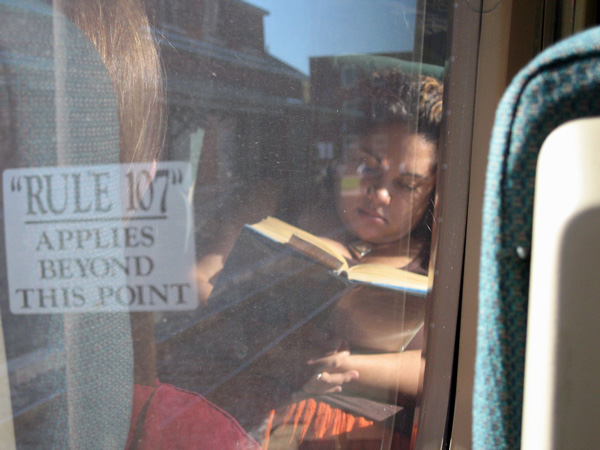 Rule 107? "No sleeping on the tracks."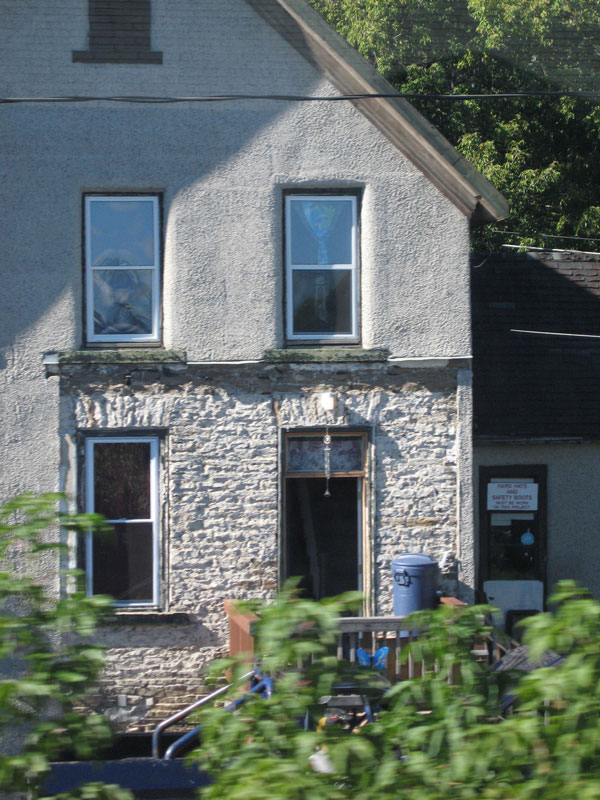 The world rushes past. Or are we rushing past the world?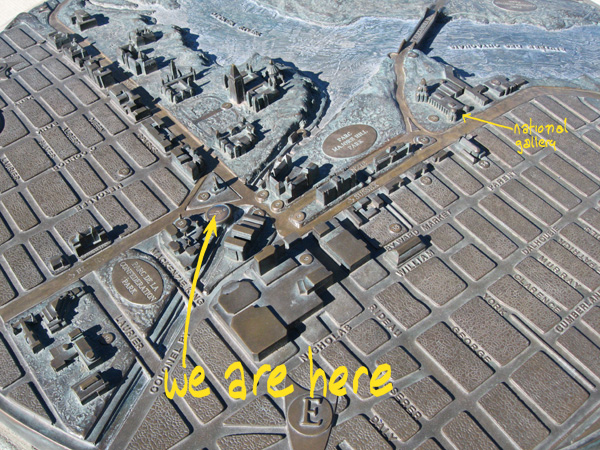 Here we are...in Ottawa!